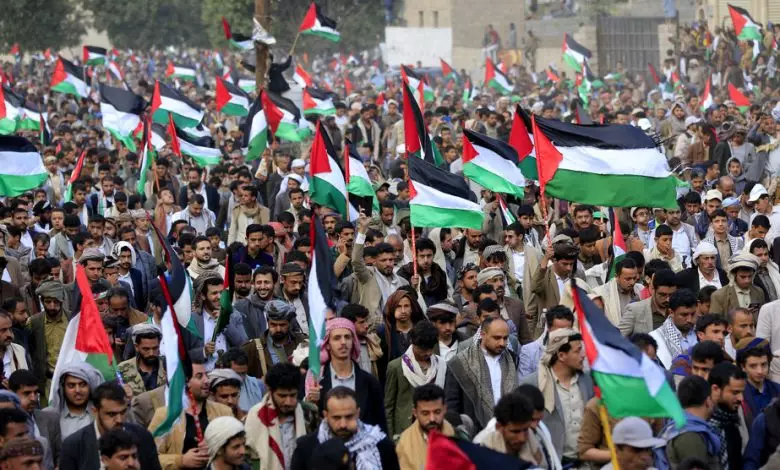 Hundreds of thousands of Yemenis have hit the streets of the capital, Sana'a to condemn what they call Israel's genocide of Palestinians.
Crowds of Yemenis filled the streets of the capital to voice their anger against the Israeli bombing of a hospital in Gaza, which claimed the lives of over 500 innocent civilians.
Protesters burned the US and Israeli flags while chanting slogans of anger directed at Israel and its Western partners.