"Discussing alcoholic houses in Turkey in the 21st century is bigotry, obscurantism."
Turkish Ex Economy Minister of AKP and current candidate for Izmir municipality from Erdogan's ruling party, AKP on March 25, 2019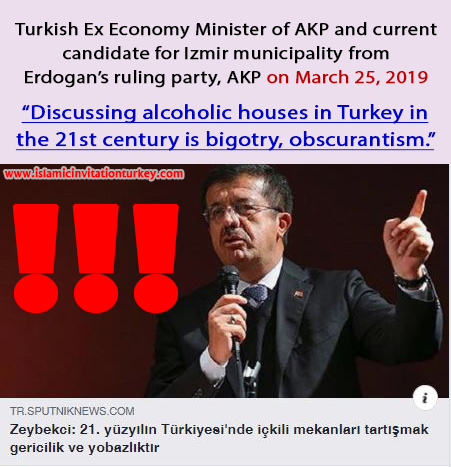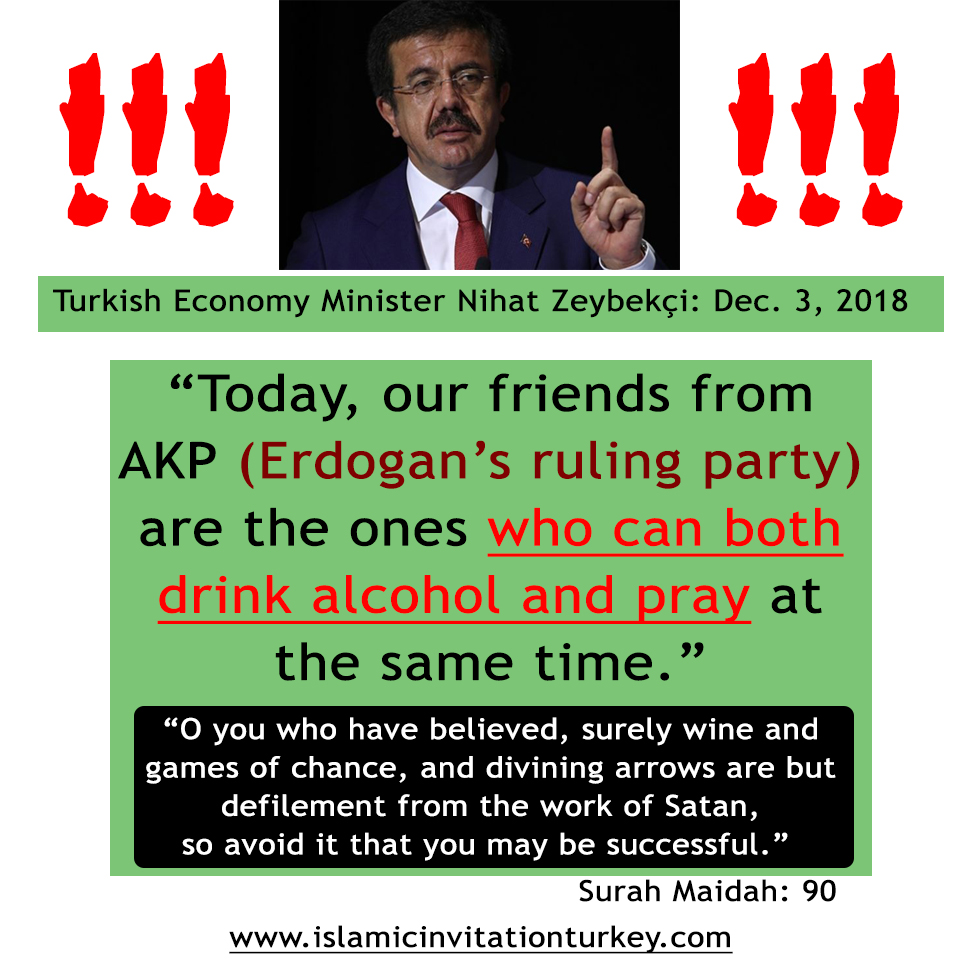 "The key of the Paradise is in your pocket when you vote for Erdogan,"
NAUZUBILLAH! What kind of Islam is this?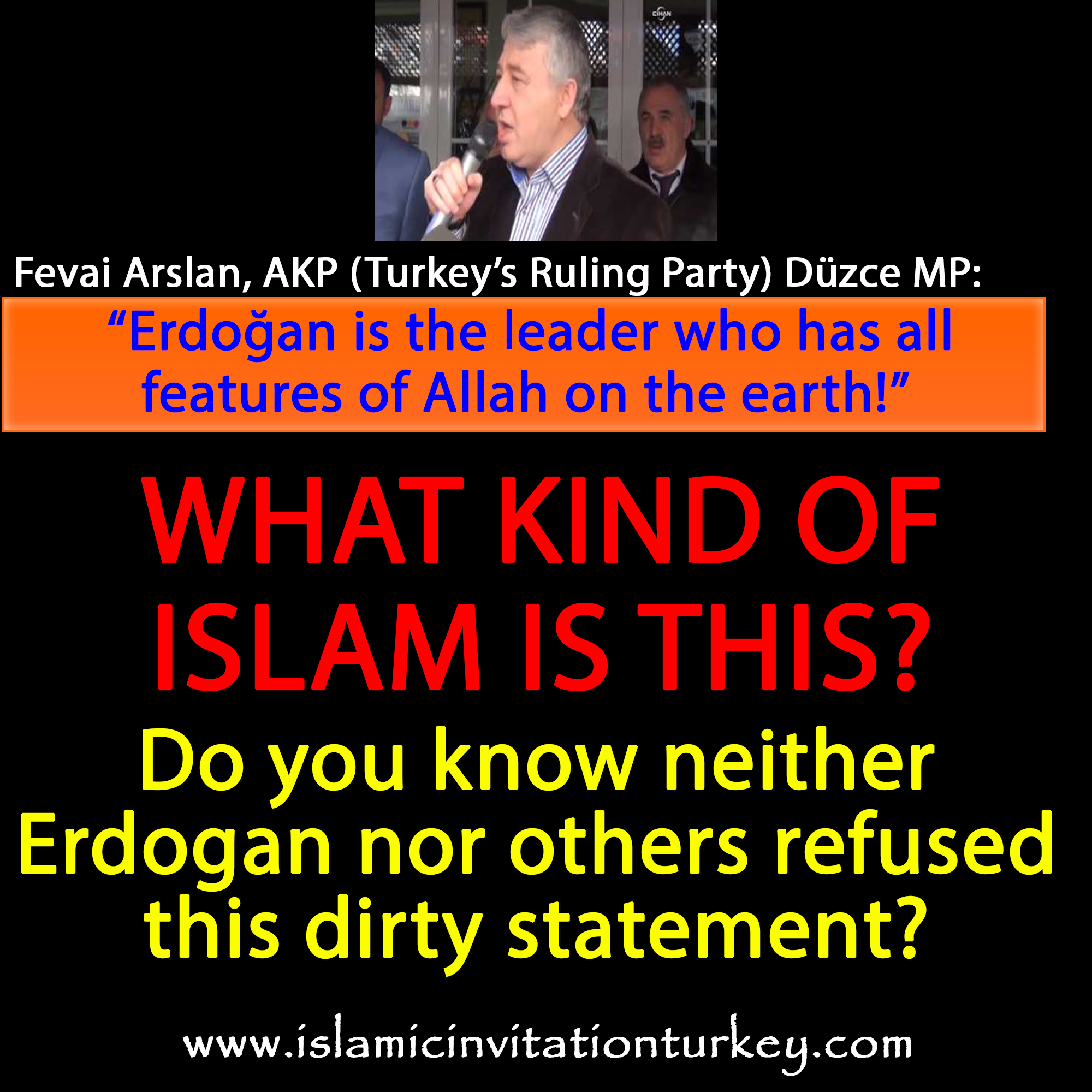 "The 'ONE' who does everything is commune with Erdogan." Serdar Çam, Head of TIKA


"Erdogan is a leader who has all features of Allah" Fevai Arslan, AKP MP pf Düzce City


"It is Sunnah to do what Erdogan does." Agâh Kafkas, aide of Minister of Health


"The Television that Erdogan is speaking in can not be put down the ground." Rıza Çakır, AKP Çayeli Mayor


"The places where Mr. Erdogan was born are sacred." Egemen Bağış, AKP ex- MP for EU


"Even touching Mr. President Erdogan is prayers." Hüseyin Şahin, AKP MP of Bursa City


"Rajab Tayyep Erdogan is like the second Prophet for us." Ismail Sezer, AKP provincial chairman of Aydın City


"Hz Mohammad became arrogant and he was warned by Allah but we won't become arrogant like him." Efkan Ala the Interior Minister of Turkey


"Our Mercy!!! will go beyond to our rage." Recep Tayyip Erdogan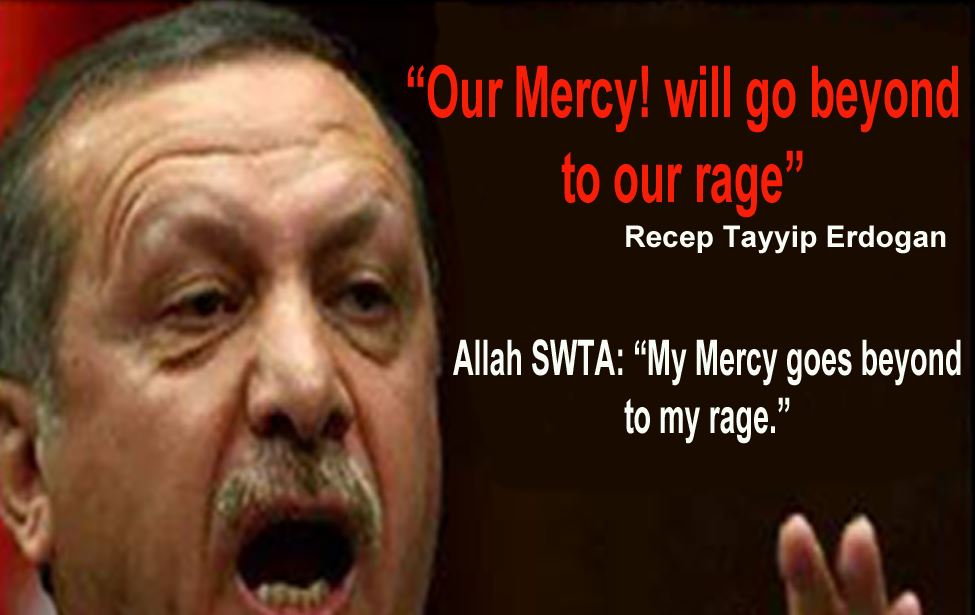 For more please download the picture to see all writings.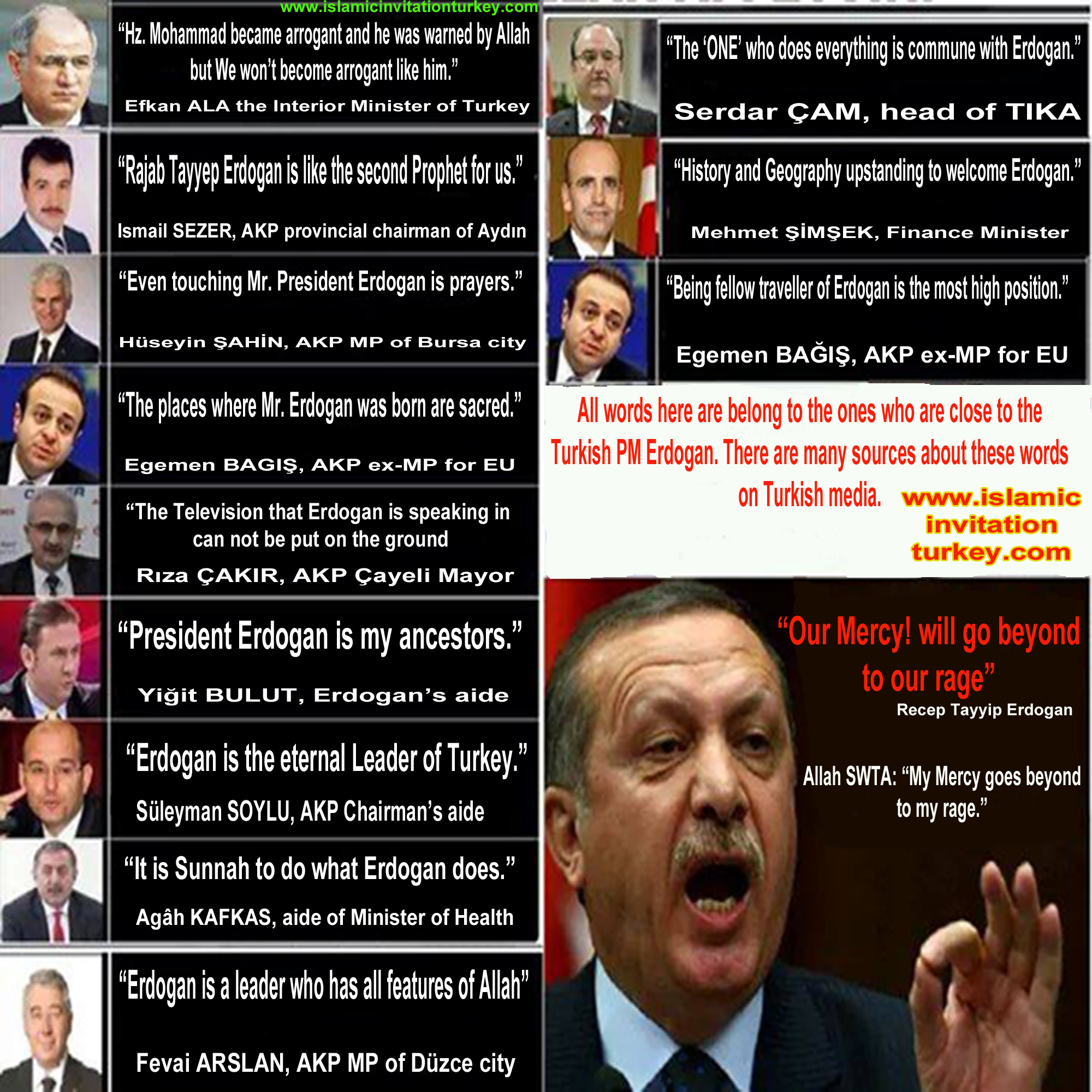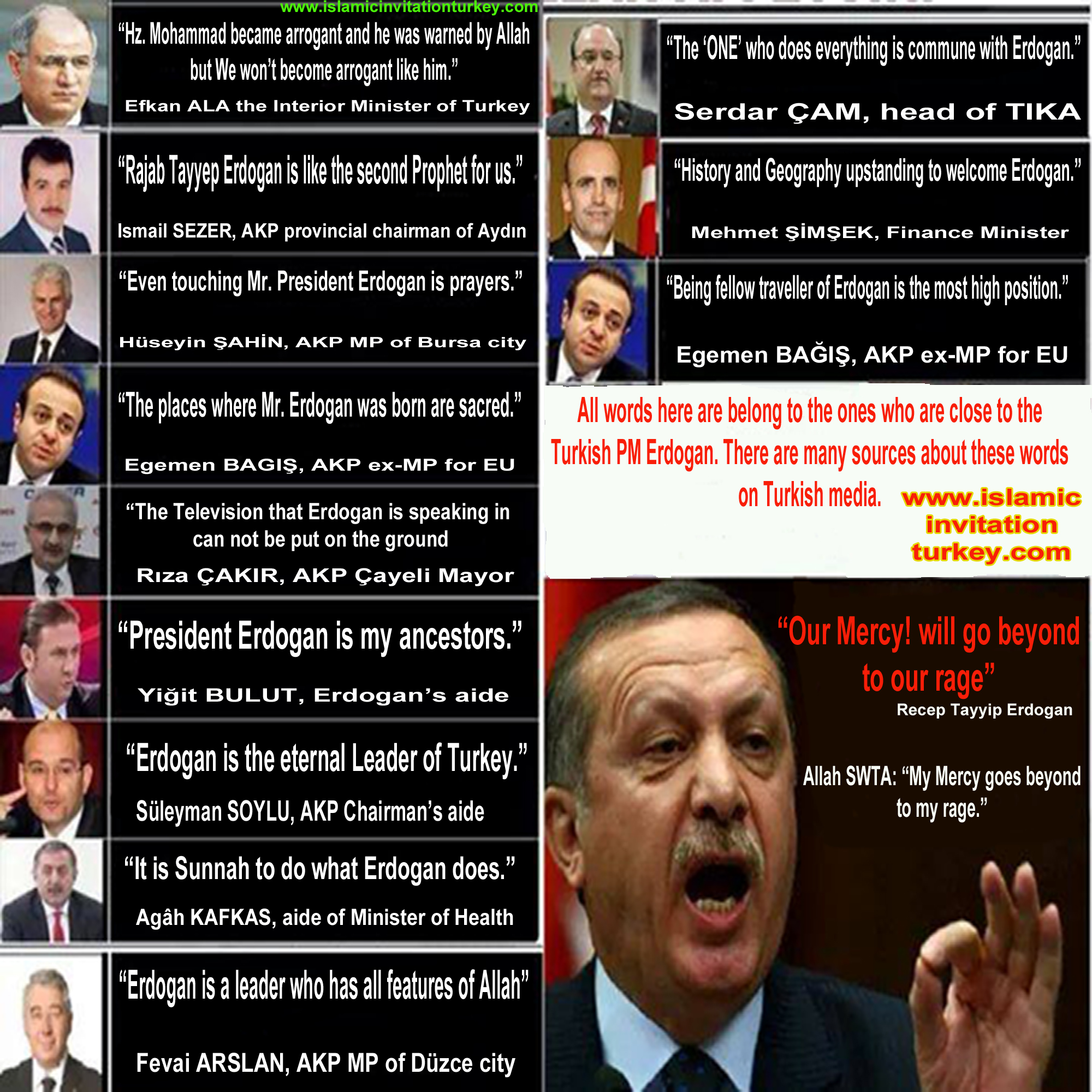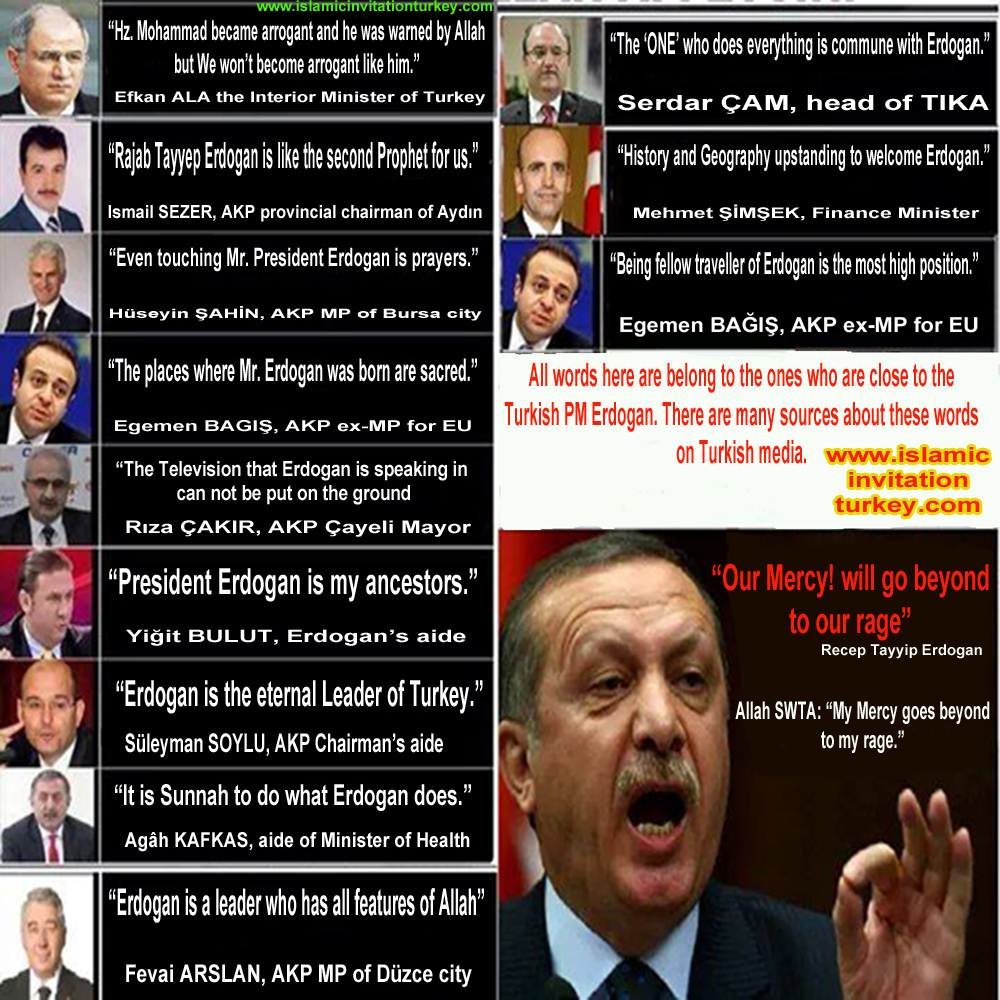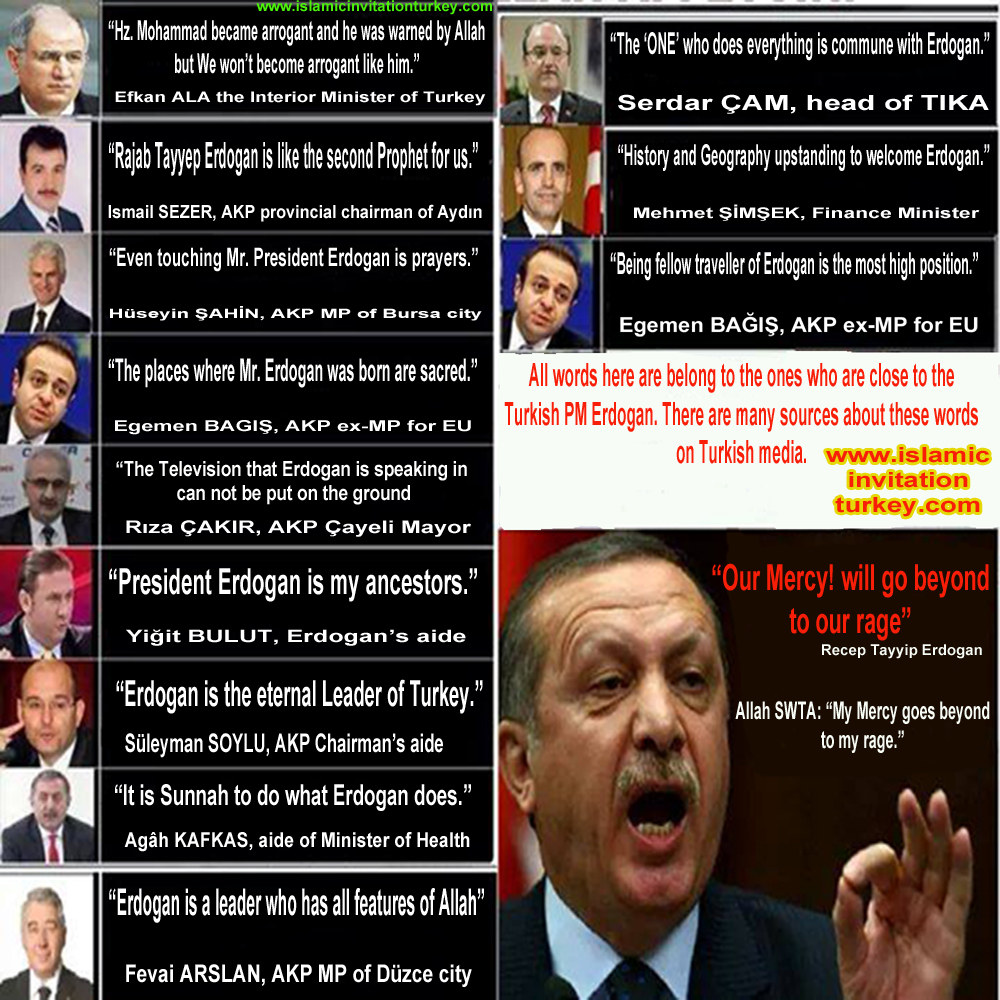 In order to read all writings please download the original form of picture work.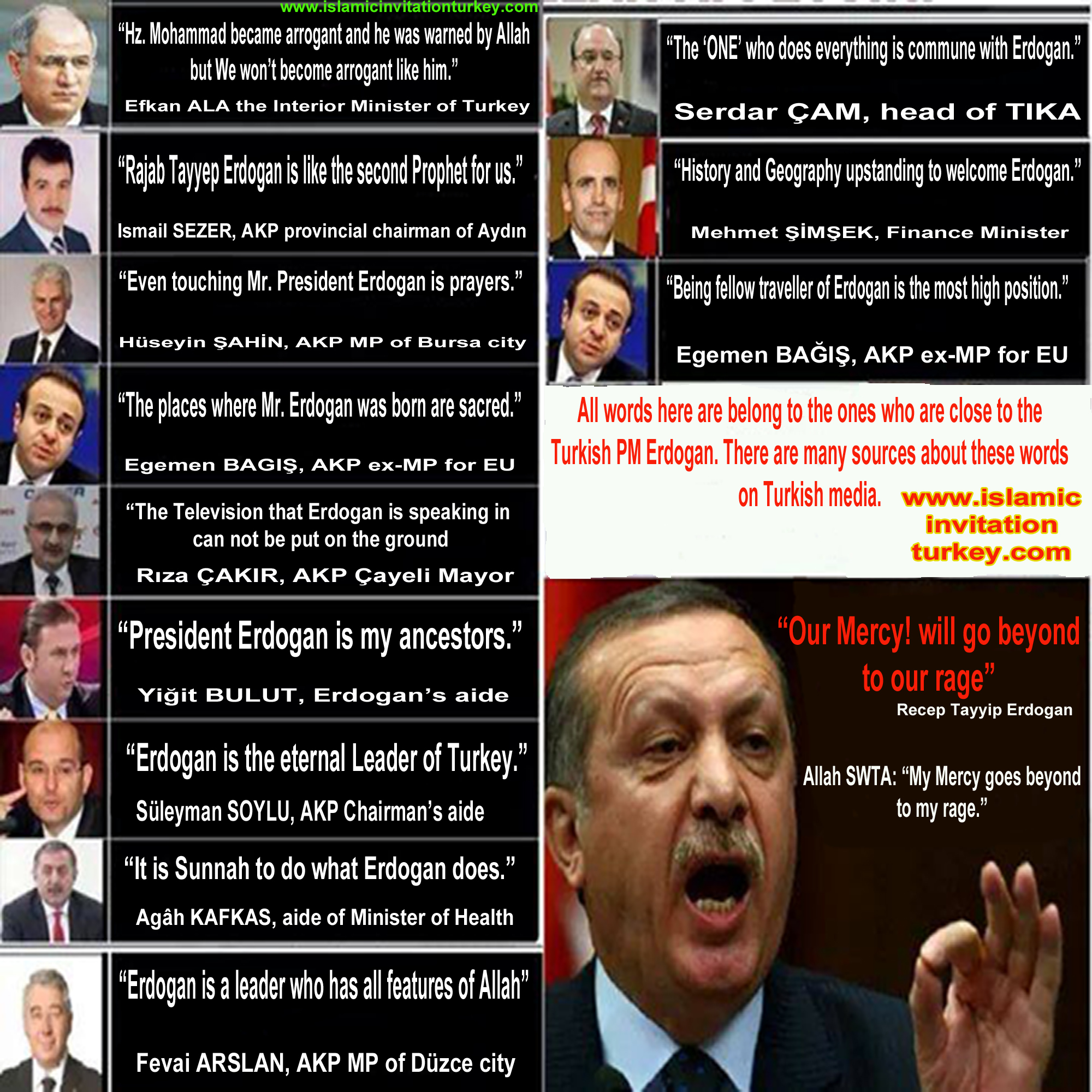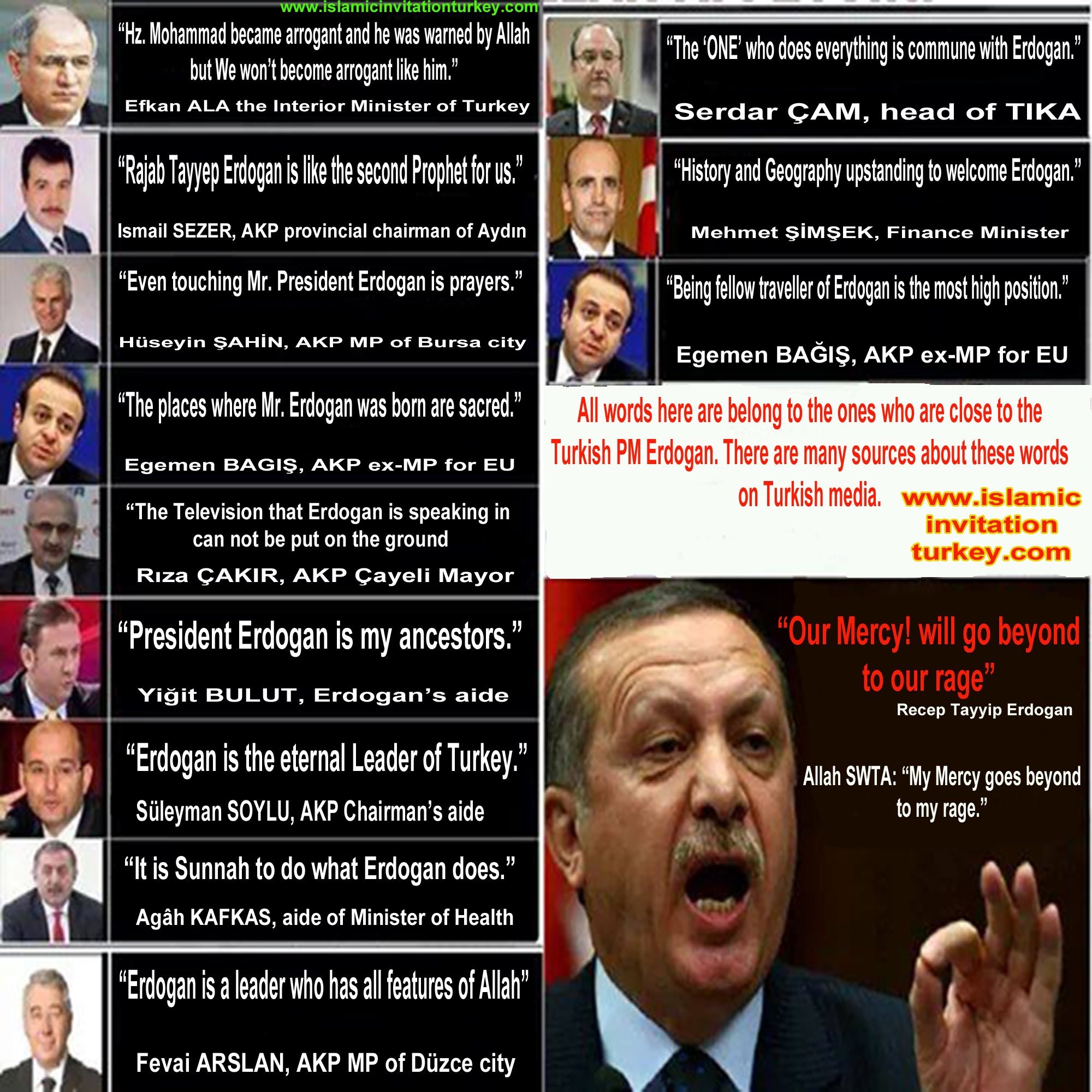 Video- Turkey's ruling party AKP Parliamentarian declared Erdogan as Allah(God) !!!
Fevai Aslan who is Parliamentarian of AKP( Turkey's ruling Party) from Düzce city.
He is talking about the plots(?) of foreign powers against Erdogan from the mouth of enemies and He attributed the QUALIFICATIONS OF ALLAH!!! to Erdogan!!!
http://www.youtube.com/watch?v=pPC-EEoobiA&feature=youtu.be