USA
World News
New York police violated rules on probing Muslims: Report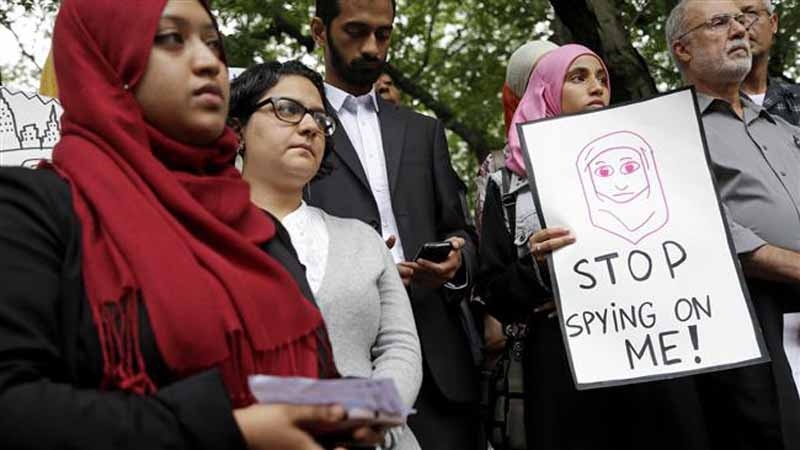 The New York City Police Department (NYPD) routinely violated rules governing intelligence-gathering while targeting American Muslims for surveillance after the September 11, 2001, terrorist attacks, according to a new report.
The report, released on Tuesday by the Office of the Inspector General for the NYPD, said 95 percent of police investigations governed by the guidelines involved individuals or political activities predominantly associated with Muslims.
The report was intended to measure NYPD's compliance with a longstanding set of rules, known as the "Handschu" guidelines, first imposed on the department decades ago as part of a federal court settlement. However, the regulations were relaxed following the 9/11 attacks to allow police to expand counter-terrorism and intelligence efforts.
"These failures cannot be dismissed or minimized as paperwork or administrative errors," the report said. "The very reason these rules were established was to mandate rigorous internal controls to ensure that investigations of political activity – which allow NYPD to intrude into the public and private aspects of people's lives – were limited in time and scope and to ensure that constitutional rights were not threatened."
Earlier this year, New York city agreed to settle a lawsuit that claimed a secretive NYPD spying program that conducted broad surveillance of Muslim neighborhoods, mosques and businesses violated the Handschu guidelines. The unit that conducted the surveillance was dismantled in 2014 after Mayor Bill de Blasio took office.
Donna Lieberman, executive director of the New York Civil Liberties Union, said in a statement that her group stood by its "allegations that there were often no valid reasons for the NYPD to open or extend investigations of American Muslims."
"The inspector general's report has provided yet more evidence that the NYPD's surveillance of American Muslims was highly irregular, operated in a black box and violated even the weaker rules that existed before our proposed settlement," Lieberman said.