Middle East
World News
Iran's IRGC holds naval parades in Caspian Sea, Persian Gulf in solidarity with Palestinians
The Islamic Revolution Guards Corps (IRGC) Navy has staged maritime parades in Iran's northern and southern territorial waters to demonstrate unflinching support for Palestinians as well their legitimate cause, and to condemn the Israeli regime's brutal and heinous crimes against the oppressed nation.
IRGC Navy Commander Rear Admiral Ali-Reza Tangsiri said on Thursday that sailors are attending the drills in the Caspian Sea, the Persian Gulf, and the Sea of ​​Oman to show solidarity with the people of Palestine.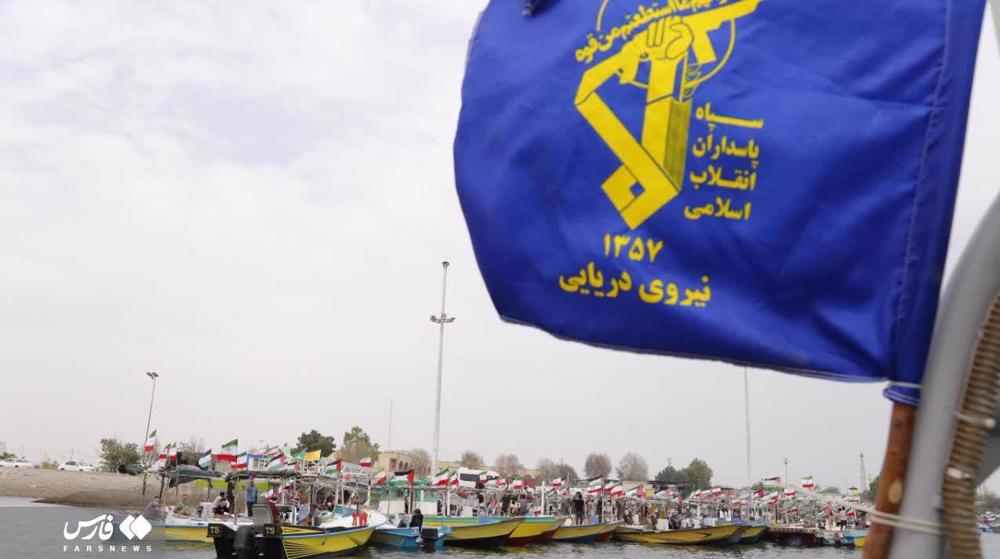 He stated that the parades are being held simultaneously in a number of ports across the Muslim world, including in Syria, Lebanon, Yemen and Iraq and elsewhere in East Asia.
Rear Admiral Tangsiri noted that more than 2,700 vessels of the IRGC Navy as well as the Basij volunteer force are partaking in the parades to voice support for the Palestinian cause and Intifada (popular uprising).
"Nowadays, people in 120 countries are hoisting the Palestinian national flag in defense of Palestine. Even people in European states and Britain are running up the flag of oppressed Palestinians. Although Palestine and the Palestinians are oppressed, they are robust as they are connected to God. The extent of popular support for these oppressed people is unprecedented," he stated.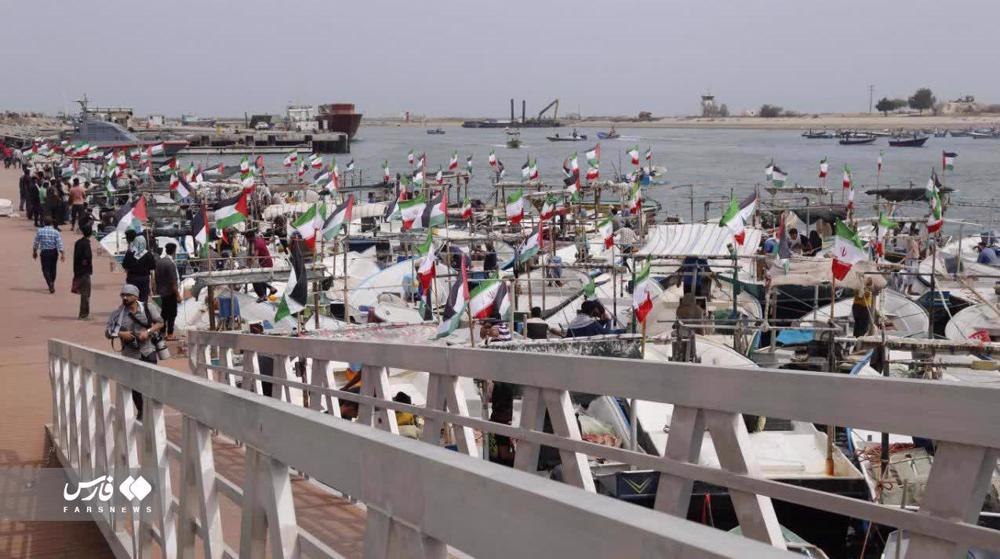 The commander of the IRGC Navy said the parades convey this message to the child-killing Tel Aviv regime that oppressed Palestinians are not left alone, and that the glory of supporting the nation enhances every year.
Since the start of the holy month of Ramadan, the Israeli regime has imposed strict restrictions on the entry and exit of Palestinians to and from the gates of al-Aqsa Mosque. Amid heightened tensions with Palestinian worshipers, Israeli settlers also press ahead with their frequent incursions and provocative rituals at the holy site.
The resistance movements in Gaza and elsewhere have vowed to confront the Israeli regime on multiple fronts.
On April 6, at least 30 rockets were reportedly launched from southern Lebanon into the Israeli-occupied territories in retaliation for the Israeli aggression against al-Aqsa. Resistance fighters based in Gaza also fired several rockets toward the occupied territories.
Palestinian sources said the regime's Iron Dome failed to intercept most of the retaliatory rockets. Following the rocket attack, Israeli warplanes hit targets inside Gaza and positions of the Palestinian resistance movement Hamas in Lebanon.