Middle East
World News
Iran Army unveils first underground air force 'Oqab 44' base
Iran Army has unveiled its first underground air force base, called "Oqab 44" (Eagle 44), which is capable of accepting and operating various types of fighter jets and bombers as well as unmanned aerial vehicles (UAVs) of the Air Force.
Chairman of the Chiefs of Staff of the Iranian Armed Forces Major General Mohammad Baqeri and Major General Abdolrahim Mousavi, the chief commander of the Iranian Army, visited the underground base on Tuesday.
The large underground base will also have the ability to receive and operationally use the new fighters of the Air Force.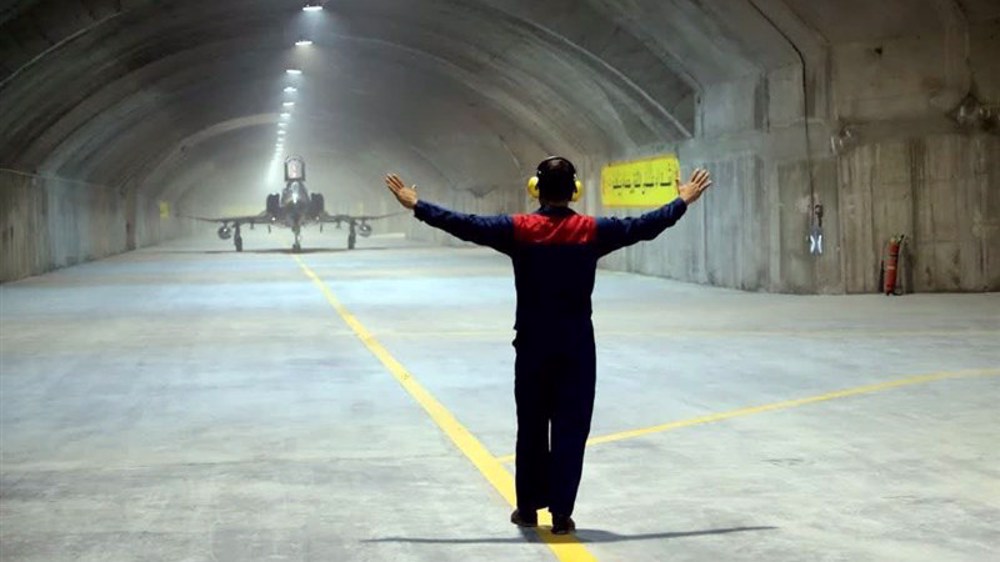 This is the first underground air base of the Iranian Army which is being publicized. No more information has been made available about other underground bases of the Army.
The Iranian Armed Forces have constructed underground bases over the recent decades. The Islamic Revolution Guards Corps (IRGC) has built the first ever underground base or city to protect its missile units.