Middle East
World News
Foreign Ministry: Israeli settlers' organized 'terrorist gangs' attack Palestinian schools
The Palestinian Foreign Ministry has strongly condemned as acts of terrorism the latest attacks by Israeli settlers on two Palestinian schools in the occupied West Bank.
The ministry voiced its condemnation in a statement on Sunday after two Palestinian Bedouin schools of Ras al-Tin and al-Tahadi, both located east of the occupied West Bank city of Ramallah, were attacked by groups of Israeli settlers.
"This terrorism against Palestinian schools falls within the framework of what has become a behavior of settlers and their organized 'terrorist gangs'," the ministry said in its statement.
It added that such acts of terrorism against Palestinian schools and their students are a result of extremist positions and remarks of far-right Israeli ministers, Itamar Ben-Gvir and Bezalel Smotrich, who provide protection for the settlers and their terrorist elements.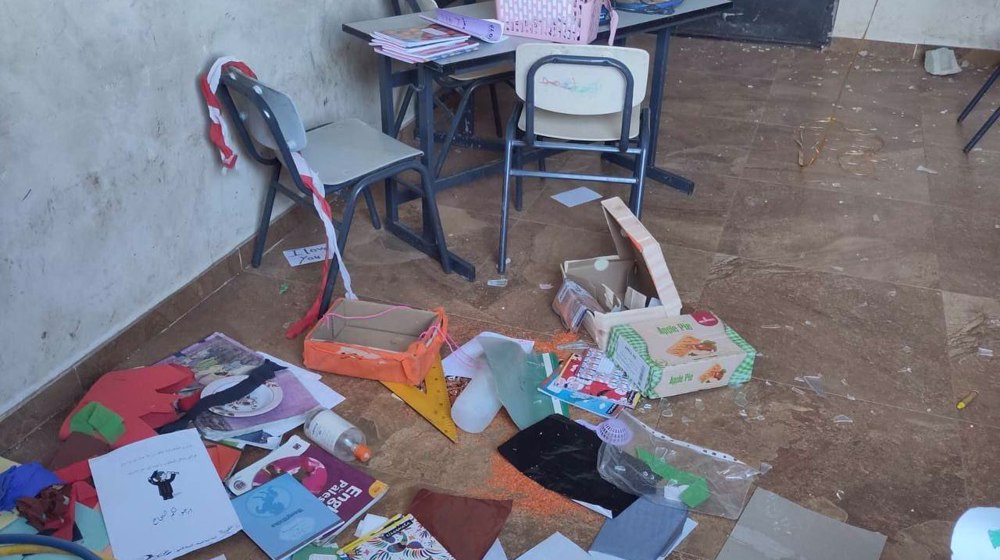 The ministry stated that Sunday attacks on two Palestinian schools, one of which is already on the occupying regime's demolition list, were carried out under direct protection and support of Israeli forces.
It also denounced the attacks as "serious escalation of settlers' assaults against Palestinian educational institutions."
The ministry stressed that such attacks are part of Israel's "attempts to Judaize and annex the West Bank and combat all forms of Palestinian national and humanitarian existence in those areas targeted by settlements."
The statement held the Israeli regime fully responsible for targeting of Palestinian educational institutions, calling on the international community, especially the United Nations and its educational organ, UNESCO, to fulfill their responsibilities for protecting Palestinian educational institutions.
Israel occupied the West Bank in a Western-backed war in 1967, and has been dotting the territory with illegal settlements ever since.
Hundreds of thousands of Israeli settlers live in over 230 settlements built across the territory, which Palestinians want as part of their future independent state.
The entire international community views Israeli settlements as illegal under international law and the Geneva Conventions due to their construction on occupied territory.