A new front has been opened this week between the Zionist entity and pro-Lebanese resistance activists, but this time on social media.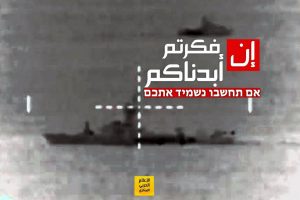 Hezbollah Military Media Center launched a hashtag campaign dubbed: "If you (just) think about it (war against Lebanon), we'll wipe you out," with Hebrew subtitles, in response to an earlier message delivered by Israeli occupation military spokesman to the Arab press, Maj.Avichai Adraee.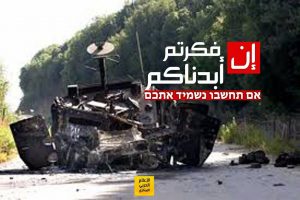 The Israeli spokesman published on his account on social media (both Facebook and Twitter) a picture of himself holding a sign with Arabic words saying "If you dare, we will surprise you."
In an another post, Adraee said: "They said 'If You revert, We Too Will Revert,' we say: 'If you dare, we will surprise you,'" referring to the name of operation launched by Hezbollah against ISIL terrorists in Syria's Qalamoun countryside.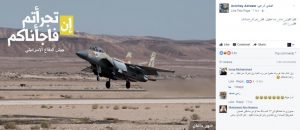 The hashtag created by Hezbollah Military Media Center went viral on social media, with hundreds of pro-resistance activists used it, posting photos that portray the Israeli failure in Lebanon.
Source: Hezbollah Military Media Center