Latest developments
Middle East
Others
World News
Exclusive: Lebanese protest Qur'an desecration in response to Nasrallah's call
By Hiba Morad Women, men and children took part in protests on Friday across Lebanon against the desecration of the Holy Qur'an in Sweden, answering the call of Hezbollah Secretary General Sayyed Hassan Nasrallah.
On Thursday, during a televised speech during the Ashoura ceremonies, Sayyed Nasrallah called on all worshippers to hold protests after the Friday prayers in all the mosques across Lebanon and demand that the Lebanese authorities expel the Swedish ambassador and withdraw the Lebanese ambassadors from Sweden.
He also urged Ashoura ceremony attendees to hold a copy of the Holy Book on Friday in order to show commitment to the Qur'an and collectively read a number of verses.
A Sweden-based Iraqi refugee desecrated the Qur'an during a demonstration outside the Iraqi embassy in Stockholm on Thursday amid strict protection provided by the Swedish police. This came less than a month after the man burnt a copy of the Muslim holy book outside Stockholm Central Mosque, sparking outrage in the Muslim world.
Earlier in January, Swedish authorities gave permission for an event outside the Turkish Embassy in Stockholm where an extremist politician burned the Qur'an, Islam's holy book. Days later, Edwin Wagensveld, Dutch leader of the far-right Pegida movement in the Netherlands, tore pages out of a copy of the Qur'an near the Dutch Parliament.
Unacceptable anti-human acts 
In Lebanon, one of the many countries that have a Muslim majority, people poured onto the streets and gathered in front of mosques and Islamic centers to protest the act following the Friday prayers, which many see as "an organized crime". There was consensus among people who spoke to the Press TV website at the demonstrations that not only are such anti-Islamic acts unacceptable under the pretext of freedom of speech and democracy, but also turning a blind eye and remaining silent on such atrocious acts is unethical. Some also went further and called the desecration "anti-human acts."
Noha, a 42-year-old journalist and activist was present at one of the gatherings in Beirut's southern suburbs in front of the Sayeda Zeinab mosque. She told Press TV that showing disrespect to religious beliefs should not receive any support from any government or international body.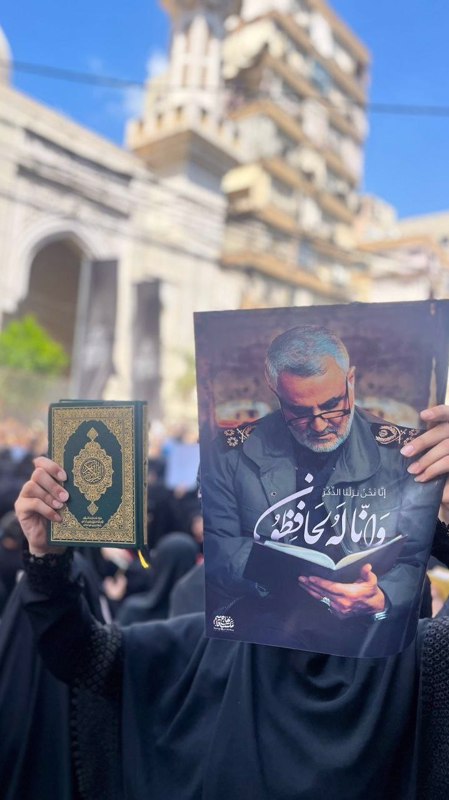 "Some Western governments, like the case of Sweden, issue permits for these crimes under the pretext of so-called freedom of expression. The burning and tearing of religious texts is disrespectful, hurtful, and illegal. Many of my Christian and Sunni friends in Lebanon also share this viewpoint, and if someone disrespected the sanctity of some other faith I would react the same way and express my rejection of such ugly behavior," she said.
"These are not small rallies, nor limited demonstrations. This is a real uprising against the desecration of Muslim sanctities. In Islam, we are taught to respect others, their freedoms, sanctities and privacy. We will protect our religion, we will take action as people and push for our governments to take action. The Western "civilization" based on hegemony and otherness must come to an end."
Women, men and children participated in rallies in different areas across Lebanon, holding the Holy Qur'an in their hands and placards that read "The Holy Qur'an lives in our conscience and moral sense of right and wrong not only in our homes!"
Your freedom ends where mine begins
Speaking to the Press TV website, a Member of the Political Council of Hezbollah since 2004, Dr. Rima Fakhry said that the desecration of the holy book of Islam is a crime in the eyes of all Muslims, non-Muslims of other faiths and all the free people of the world who respect true freedom and value it.
"This is an act of aggression against the faith of a tremendous number of people across the globe, and the response should be in the size of the crime itself," she said.
The desecration act, which is seen as provocative and ill-considered by many countries, while claimed as a right to "freedom of expression" by Sweden and other countries, cannot be tolerated by millions of Muslims and non-Muslims across the world.
Fakhry said in this regard that the act is not related whatsoever to the so-called "freedom of speech and expression" because freedom should be based on respect in the first place.
"One of the principle tenets of freedom is respect. It is the Western school of thought which claims that 'your freedom ends where mine begins'," she said adding "Will for instance Sweden agree to see its flag being set on fire? Or does its constitution get desecrated? I doubt."
On women taking part in the protests on Friday in Lebanon, the Hezbollah politburo member said there is no difference between men and women, all are human beings and should sound their rejection of such violation.
"There is no difference between men and women here, both are human beings who have the right to express their refusal to see the Holy book of the Qur'an get desecrated in such an ugly manner. Believe it or not, young and old, male and female, everyone is annoyed by this act."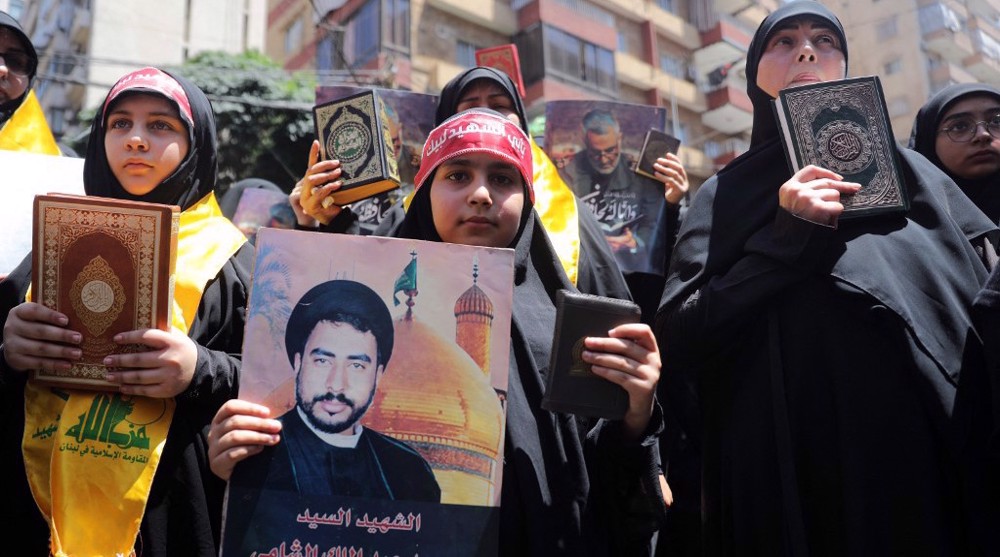 This act of desecration, according to Fakhry, comes in the context of an organized crime perpetrated by the West and guided by Zionism to weaken other peoples and faiths.
"What the West does not realize is, that by such acts, they only make us stronger, more determined, and more attached to our religion and Holy Qur'an," she explained.
Mass protests to protect our Qur'an 
Also on Friday, Khadija Salloum, head of the women's mobilization organization in Hezbollah told Press TV that all human beings who have dignity and believe in true freedom should express their rejection of the crime against Islam and Muslims.
"These provocative acts from time to time and the desecration of sanctities, be it the Holy Qur'an, Jesus Christ, Virgin Mary or other, are unacceptable and should be condemned by all people."
It is acceptable that some people do not believe in a certain faith, she explained, and that is something that should be respected. However, desecration is not something that can be tolerated and should be confronted by mass protests around the world.
"Freedom of speech does not mean we can disrespect others and their beliefs, be that Islam, Christianity or Judaism. These acts are driven by a desire for political power, a struggle for resources, ethnic rivalries, and economic competition because religions and faiths preserve human dignity and serve as a just constitution that keeps justice and order in societies, and this is what the West wants to sabotage," she pointed out.
Salloum said that the act coincides with Ashoura, which is part of the Shia school of thought that teaches people how to fight injustice and face all types of tyranny and that is why the response this time should be even stronger.