Middle East
World News
VIDEO: Hezbollah's Hajj Imad Mughniyeh Present in Palestine
"Imad Mughniyeh has left behind tens of thousands of fighters who are well trained and ready for martyrdom," Hezbollah Secretary General Sayyed Hasan Nasrallah said during the funeral of the senior commander who was often referred to as an 'untraceable ghost'.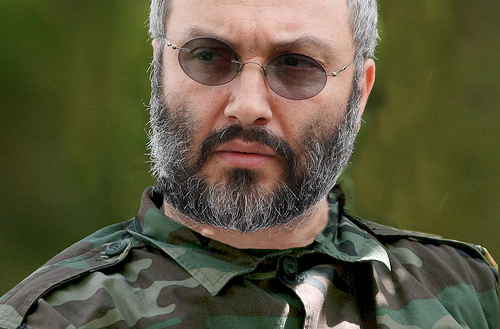 Known by his alias, Hajj Rudwan, martyr Mughniyeh was a transnational leader whose love to Palestine knew no bounds.
Fifteen years on his martyrdom, Hajj Rudwan's instructions are still resounding, with fighters all over Lebanon and Palestine are patterning after the iconic commander.
The video* below, released by Palestinian journalist Qassem S. Qassem, displays a group of Palestinian fighters who carried heroic operations against Israeli occupation throughout the latest months, including Ibrahim Al-Nabulsi, Udai Tamimi, Raad Khazem and many others.