Middle East
World News
Leader calls national unity 'essential need', says enemies seek to sow divisions
Leader of the Islamic Revolution Ayatollah Seyyed Ali Khamenei has underlined the need for national unity, saying the enemies are bent on sowing divisions and fueling mistrust among people as part of their malign designs against the country.
"Among our essential needs at the moment is national unity. National unity acts as a bulwark and formidable barrier against enemies. National unity is what played the principal role in the victory of the [1979 Islamic] Revolution and its progress in the following years. We need to double down on the promotion of national unity," the Leader told a group of Iranian Air Force commanders and personnel in Tehran on Wednesday.
Ayatollah Khamenei underscored that a vibrant revolution is one that can protect itself against potential harm, noting that the Islamic Revolution has thwarted major threats and continues to tread down the path of advancement and improvement.
Every year on February 8, Iranian Air Force commanders and personnel meet the Leader to mark the historic declaration of allegiance of Iranian Air Force officers with the late founder of the Islamic Republic Imam Khomeini on February 8, 1979.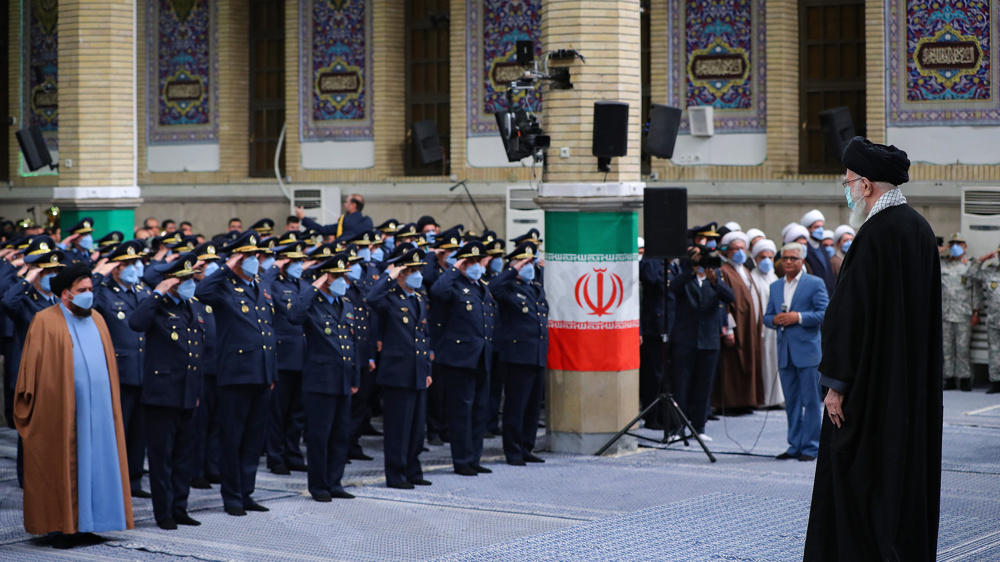 The meeting is viewed as a turning point leading to the victory of the Islamic Revolution three days later, sealing the fate of the US-backed Pahlavi regime in Iran.
The Leader said the enemies are hell-bent on bringing Iran's Islamic establishment to its knees by means of creating discord and mistrust in the society.
"Even though US statesmen have frequently declared that they are not after regime change in Iran, they continue to draw up plans on how to topple the Islamic establishment when they meet up in private political circles," Ayatollah Khamenei said.
"One reason for such animosity is that the Islamic Republic has cut off the US' hands from an important, strategic and profit-making region with rich mineral and human resources. Another reason is that the Islamic Republic has been the flag bearer of the call to independence and resistance against excessive demands," Ayatollah Khamenei noted.
"Hope for the future will be dashed once mistrust prevails among political factions and blocs, social groups, and between the government and the nation," he said.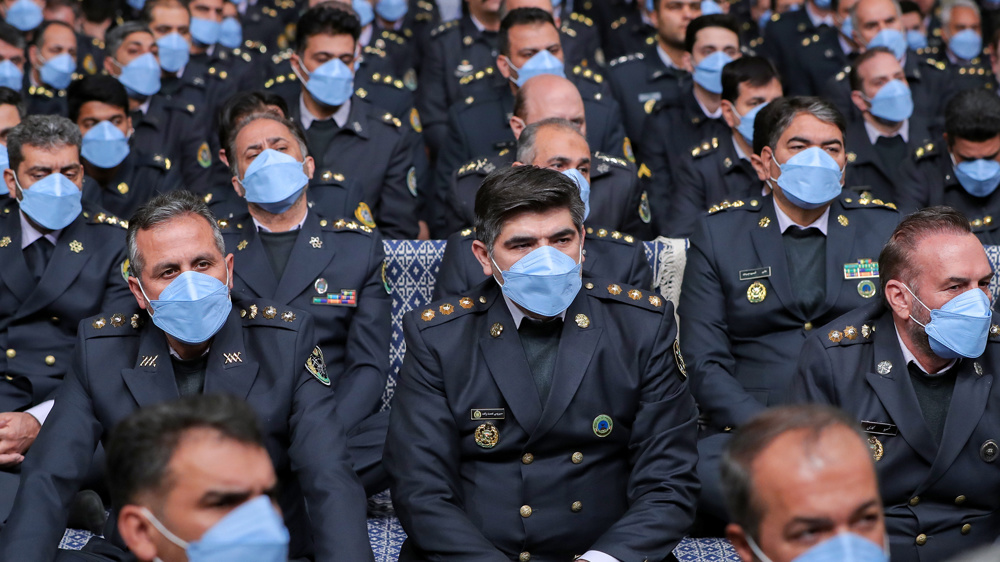 Ayatollah Khamenei also stated that differences are inevitable, but they must not turn into fault lines.
The Leader also lauded the Iranian Armed Forces' capabilities in the production of various military gear and implementation of large-scale projects, saying that the Iranian Army is now much more constrictive and innovative compared to the deposed and US-backed Pahlavi era.
"While Iranian military experts did not have the right in the past to even observe or touch the equipment of a fighter jet bought exorbitantly from the US, they manufacture their indigenous aircraft nowadays," Ayatollah Khamenei said.